Can Seam Inspection Equipment by

Longueville, Pound Lane, Smeeth, Ashford, Kent. TN25 6RJ. England
Tel: +44 (0)1303 813200 Mobile 07776 251493 E-mail: stevegoble@arundle-optical-instruments.com
Food Can Countersink Depth Gauge.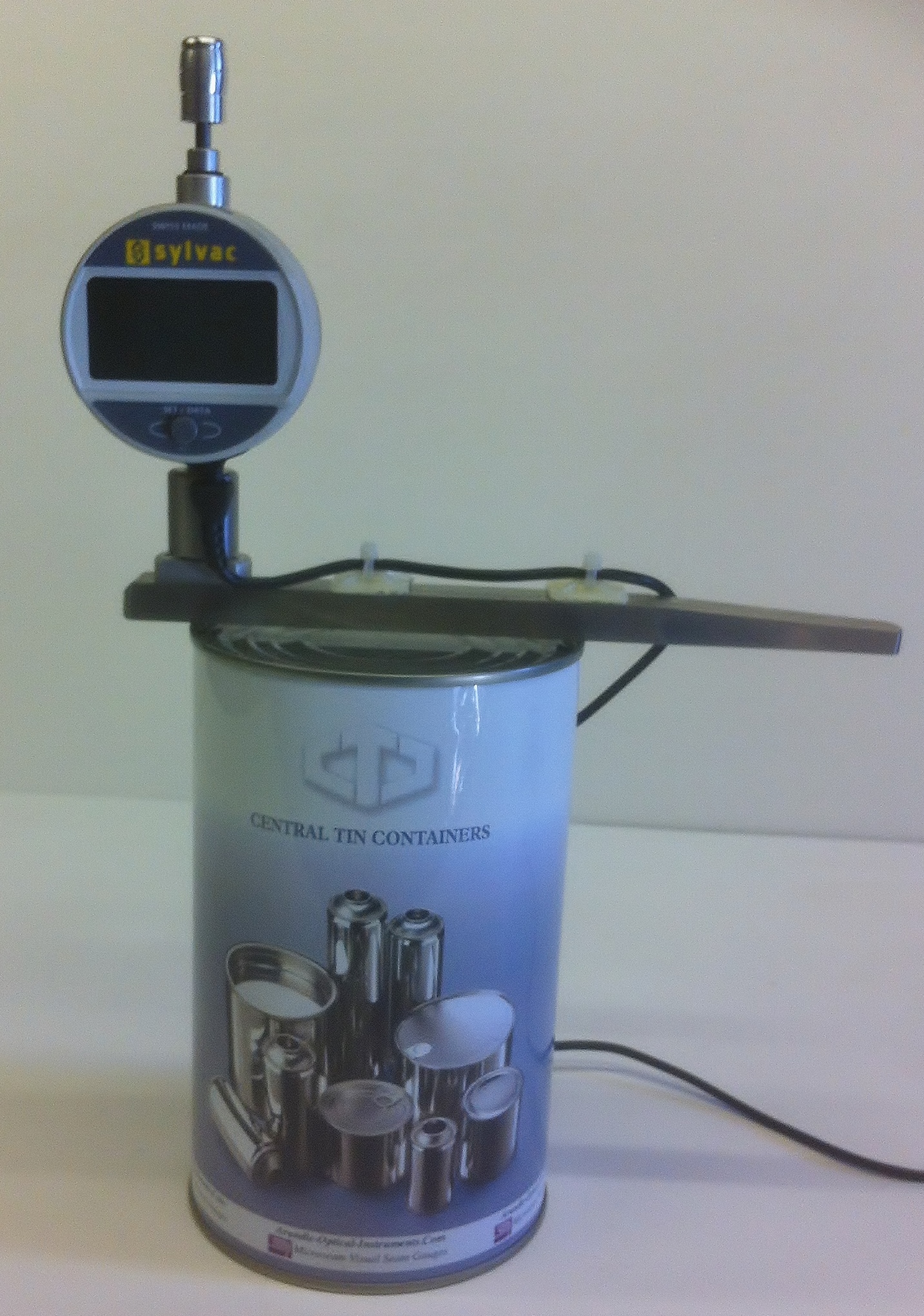 The unit consists of a foot plate with a dial gauge attached, the foot plate has a guide on the underside to position the stylus correctly relative to the chuck wall, the unit is supplied with a setting piece.
To use instrument, place the instrument on the setting piece (supplied) and adjust to the setting piece value, position the instrument on the can end so that the can guide contacts the countersink wall, then read the deviation from zero ,this is the countersink depth.
Instrument can be interfaced to our various versions of MIS software via an (optional extra) USB power / data cable.
Available as analogue or digital versions.
Metric or Imperial.
When requesting a quote, Please supply the following information.
Gauge type: Analogue or (Digital Version IP rated) .
Resolution. 0.01mm or 0.001mm.(0.00039" or 0.000039")
Can chuck angle required.
If (optional extra) USB power / data cable is required for digital models.