Can Seam Inspection Equipment by

Longueville, Pound Lane, Smeeth, Ashford, Kent. TN25 6RJ. England
Tel: +44 (0)1303 813200 Mobile 07776 251493 E-mail: stevegoble@arundle-optical-instruments.com
Overall Can Height Comparator.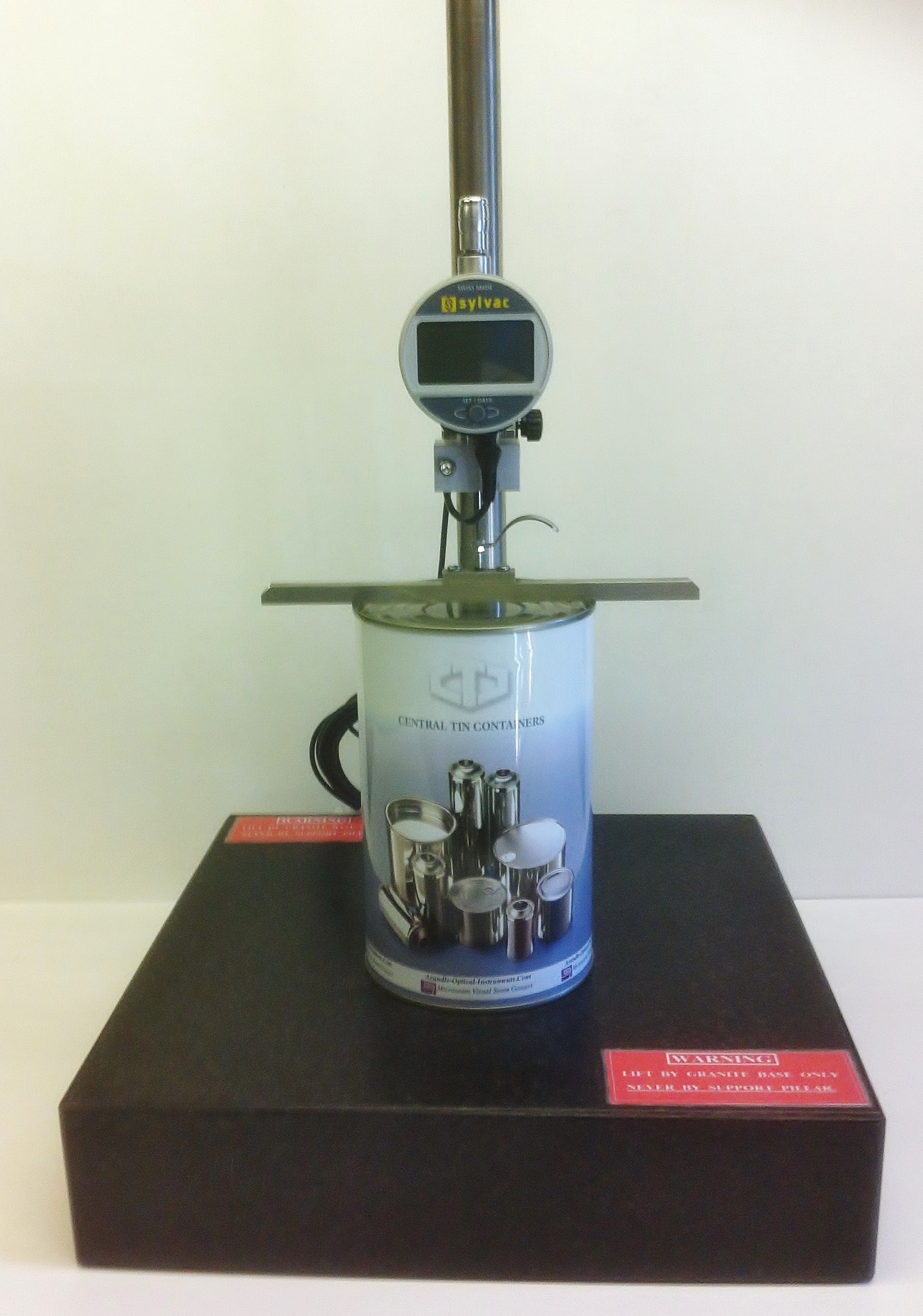 The purpose of the can height comparator is to measure the precise height of flanged cylinders and cans with one or both ends fitted.
This instrument can also be used to measure trimmed can height and necked can height of two piece cans and necked / flanged cylinder height.
To operate, move dial gauge to the top of the required setting block ( Not supplied) , zero dial gauge and simply read the deviation to give the height.

Setting blocks are required with this instrument (These are suplied upon request).
Instrument can be interfaced to our various versions of MIS software via an (optional extra) power / data cable.
When requesting a quote please supply the following:-
Type of gauge: Analogue or Digital Version ( IP rated).
Metric or Imperial.
Resolution: 0.01mm or 0.001mm. (0.00039" or 0.000039")
Can heights to be measured.