Can Seam Inspection Equipment by

Longueville, Pound Lane, Smeeth, Ashford, Kent. TN25 6RJ. England
Tel: +44 (0)1303 813200 Mobile 07776 251493 E-mail: stevegoble@arundle-optical-instruments.com
Beverage Can Countersink Gauge Protective Docking Station.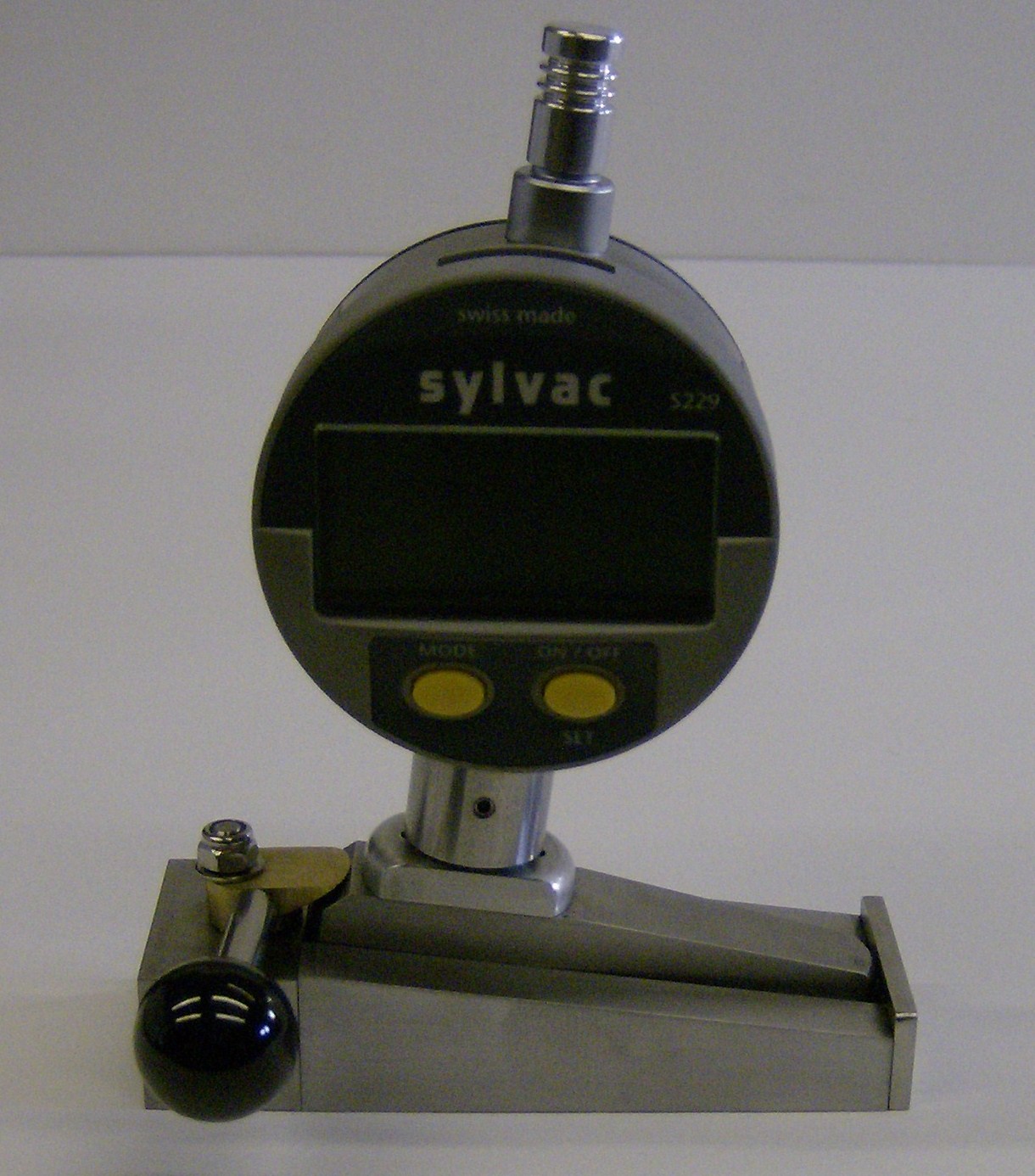 The beverage can countersink gauge protective docking station is a free standing storage device having two basic functions, firstly to protect the extremely delicate measuring stylus and secondly to secure the unit when not in use.
Unit is angled to make insertion of the gauge as simple as possible, stylus is encapsulated into the body of the metal work.
Docking station has a brass cam mechanism which latches the countersink gauge securely into position without damage to the gauges stainless steel frame, the unit is designed to make it almost impossible to knock over and inadvertently damaged.
Alternatively unit can bench mounted for extra security.
Construction is of stainless steel and brass.