Can Seam Inspection Equipment by

Longueville, Pound Lane, Smeeth, Ashford, Kent. TN25 6RJ. England
Tel: +44 (0)1303 813200 Mobile 07776 251493 E-mail: stevegoble@arundle-optical-instruments.com
Digital Beverage Can Seam flange width gauge.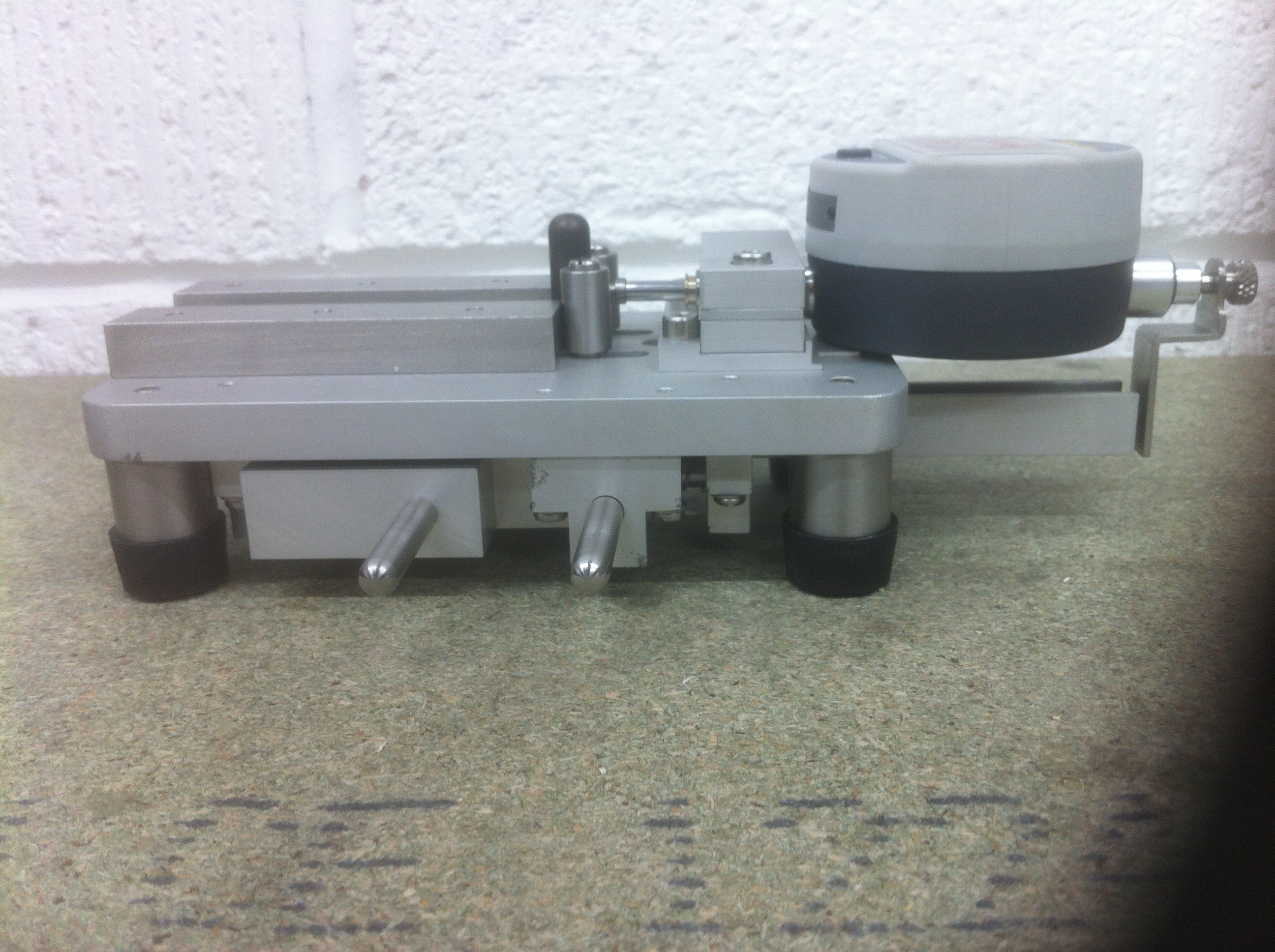 The beverage can flange width gauge is a fast and accurate method of measuring flange width , can centering guides automatically position the can in the correct orientation for the optimum measuring point, with a constant measuring pressure repeatability is guaranteed to eliminate the types of errors that occur when an operator uses a conventional seam thickness micrometer.
Beverage can flange width gauge can be used as an independent stand alone gauge using the dial gauges digital readout.
Beverage can flange width gauge shown has a large 8.5 mm digital display with direct RS232 output and reading can be automatically transferred to our statistical process control Microseam Inspection Software via an optional OPTO-RS data cable with a USB 2 computer interface.
Model shown has, mode button allows unit to be set to desired measuring format metric or imperial, with preset, memory hold and 2 memories Ref 1 / Ref 2.
Resolutions available; 0.01mm, 20 microns or 0.001mm, 0. 5 microns
Other manufacturers dial gauges can be supplied with frame upon request.
No operator training required..
Overall sizes: 106mm wide x 205mm long x 55mm thick (4.1732" wide x 8.0708"long x 2.165" thick)
A pproximate weight: 1.5Kg (3.0 lbs)