Can Seam Inspection Equipment by

Longueville, Pound Lane, Smeeth, Ashford, Kent. TN25 6RJ. England
Tel: +44 (0)1303 813200 Mobile 07776 251493 E-mail: stevegoble@arundle-optical-instruments.com
Microseam Inspection Software (MIS 4)
Microseam Inspection Software ( MIS 4) is Windows XP, Vista and Windows 7 compliant and has networking capability.
Our latest MIS 4 is an infinitely variable program allowing seam gauge, optional gauge and manual keyboard inputs on the same data file in any order that you define.
When used in conjuction with an appropriate Arundle visual seam gauge MIS 4 provides a cost effective, fast and accurate method of data storage for all types of seams.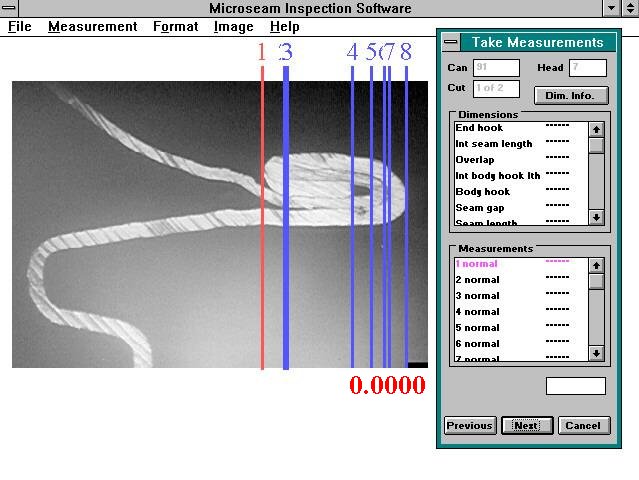 .
MIS 4 allows you to......
Define the seam dimensions you require to measure.
Define the measurements required to achieve those dimensions.
Define the calculations to be applied to achieve those measurements.
Define in what order the measurements are required.
With MIS 4 you can ......
Input selected data from keyboard.
Add a note to a set of measurements.
Display the measurements in table form.
Show trends in graphical format.
Input optional gauges with RS 232 output.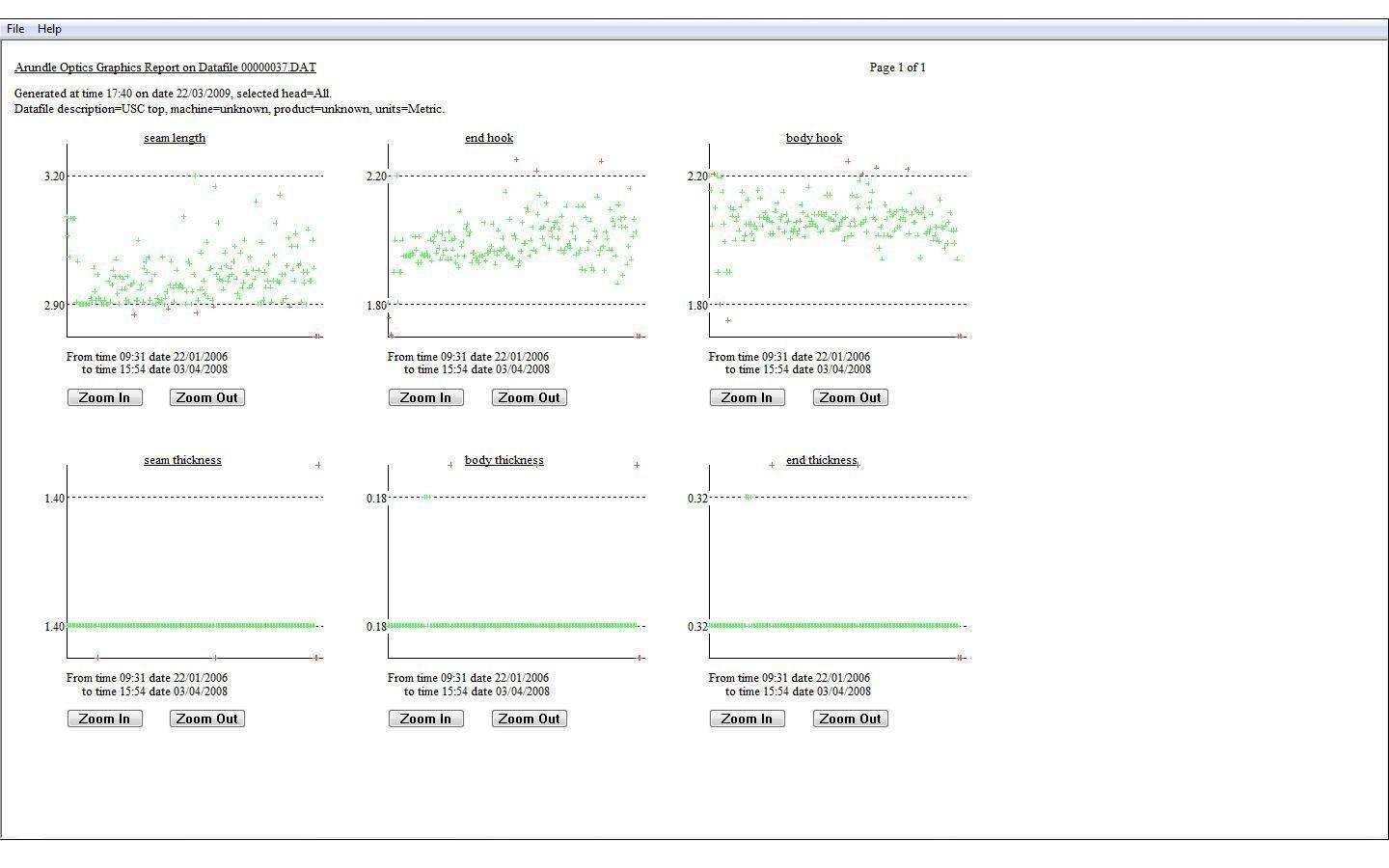 MIS 4 has......
3 levels of password security.
Day / date data retrieval.
Can batch coding.
5 micron accuracy provided by a 250 line incremental optical encoder.
On screen bit map seam image display with user defined measuring points.
Auto sequencing of can and cut.
Automatic data calculation with fine band tolerances.
Graph's updated in real time.
Graph zoom facility.
On line help screens.
To see how to measure with MIS 4 click here.