Can Seam Inspection Equipment by

Longueville, Pound Lane, Smeeth, Ashford, Kent. TN25 6RJ. England
Tel: +44 (0)1303 813200 Mobile 07776 251493 E-mail: stevegoble@arundle-optical-instruments.com
Bench Type Double Seam Thickness Gauge.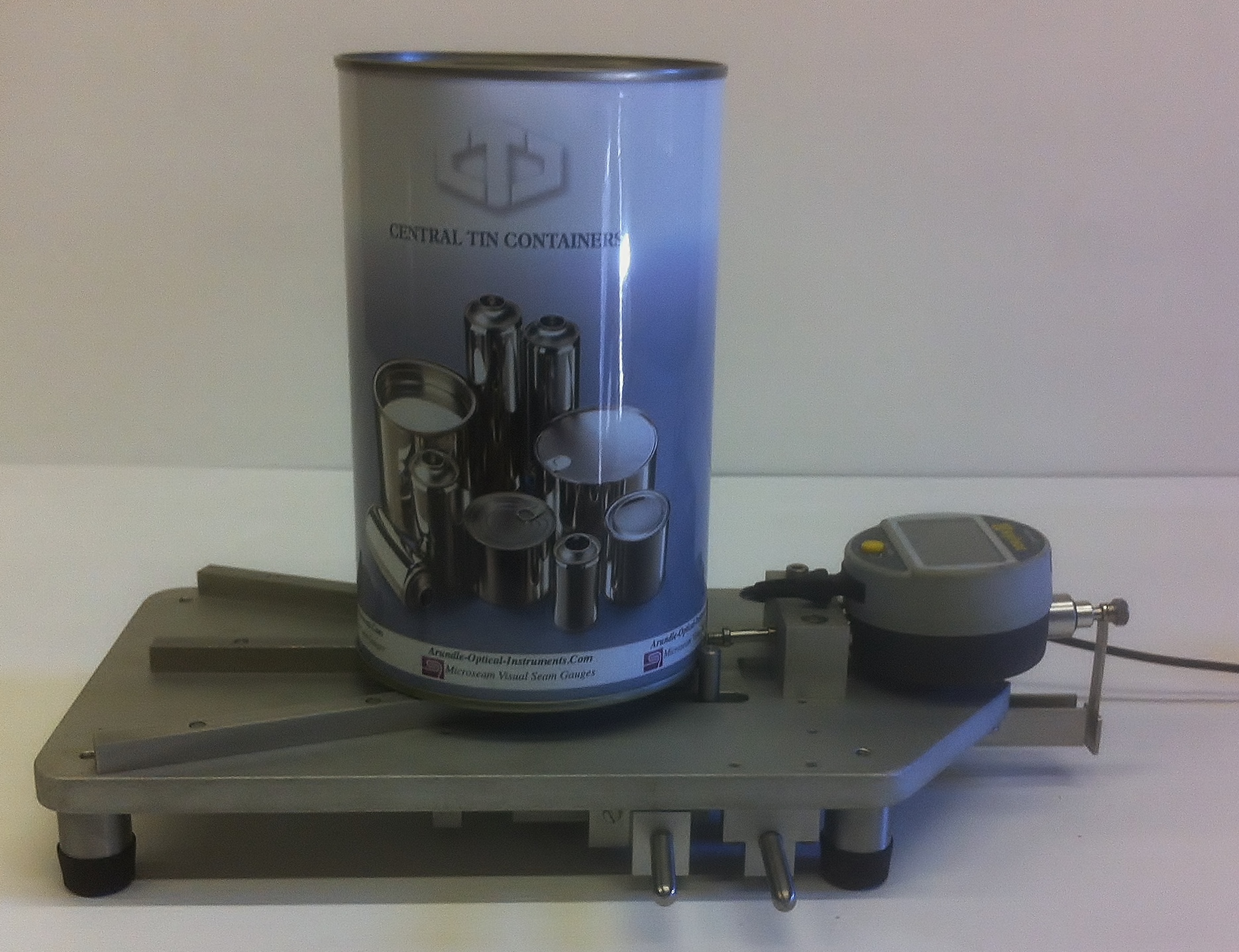 The instrument comprises of a sturdy base plate incorporating a fixed anvil with a spring loaded locating mechanism to eliminate individual operator errors, the base has three guides to ensure that the chuck wall angle is taken into account by both the free and fixed anvils.
To operate ensure that dial gauge moving anvil is in contact with the fixed anvil and zero, pinch together the two operating levers on the right hand side of the base, this opens the working area, place the can on the three base plate guides behind the locating pins and locate over the chuck angle anvil, then gently release the operating levers, allowing the locating pins to contact the outer edge of the can this centers the can and brings the moving anvil back into contact the outer edge of the seam, reading now now be taken.
Instrument can be interfaced to our various versions of MIS software via an (optional extra) USB power / data cable.
When requesting a quote please supply the following:-
Analogue or (Digital Version IP rated).
Metric or Imperial.
Resolution: 0.01mm or 0.001mm.(0.00039" or 0.000039")
If (optional extra) USB power / data cable is required for digital models.